February 11, 2020 7 minutes
The 7 Best Email Marketing Services with Free Trial Versions in 2020
In a world full of shareware versions, how to make smart choices and not waste time in vain? After all, time is real value when starting and running a business.
It is important to find the right service, because the success of Email marketing will depend on which service you choose and how comfortable it will be for you to work on this platform.
Its functionality and functions not only affect how well you can create, send and track emails, a good Email marketing service ensures that your emails will not get into spam.
We have chosen the best email marketing services with free trial versions, so you get confidence in the server from the first day.
What we are looking for in the best email marketing services
Our trusted list provides email marketing platforms that successfully operate in key areas. Here are the main elements that interested us in the search:
Free trial functions that allow you to manage the entire software, and not just its limited version.
Reliable delivery, which ensures that your letters actually get into your customers' mailboxes
Powerful tracking and reporting that shows what works and what doesn't
E-mail creation and editing tools that are easy to work with, even if you don't have design skills
Intelligent segmentation and personalization to help you develop and convert contacts
1. Benchmark

Benchmark is a great, easy-to-use email marketing platform. It offers hundreds of responsive, customizable templates to help you get started with email marketing campaigns.
Key Features of Benchmark Free Trial
Benchmark offers a free plan instead of a free trial. Registration does not require a credit card, and the plan has no time limit. Instead, Benchmark limits functionality. On the free plan, you can only send up to 14,000 letters per month to no more than 2,000 contacts ... which is a relatively high level of restriction compared to other providers.
You also get access to various integrations, unlimited video storage, segmentation of email lists and numerous tracking and reporting capabilities. The plan includes 24/7 customer support and Benchmark reputation assessment.
2. GetResponse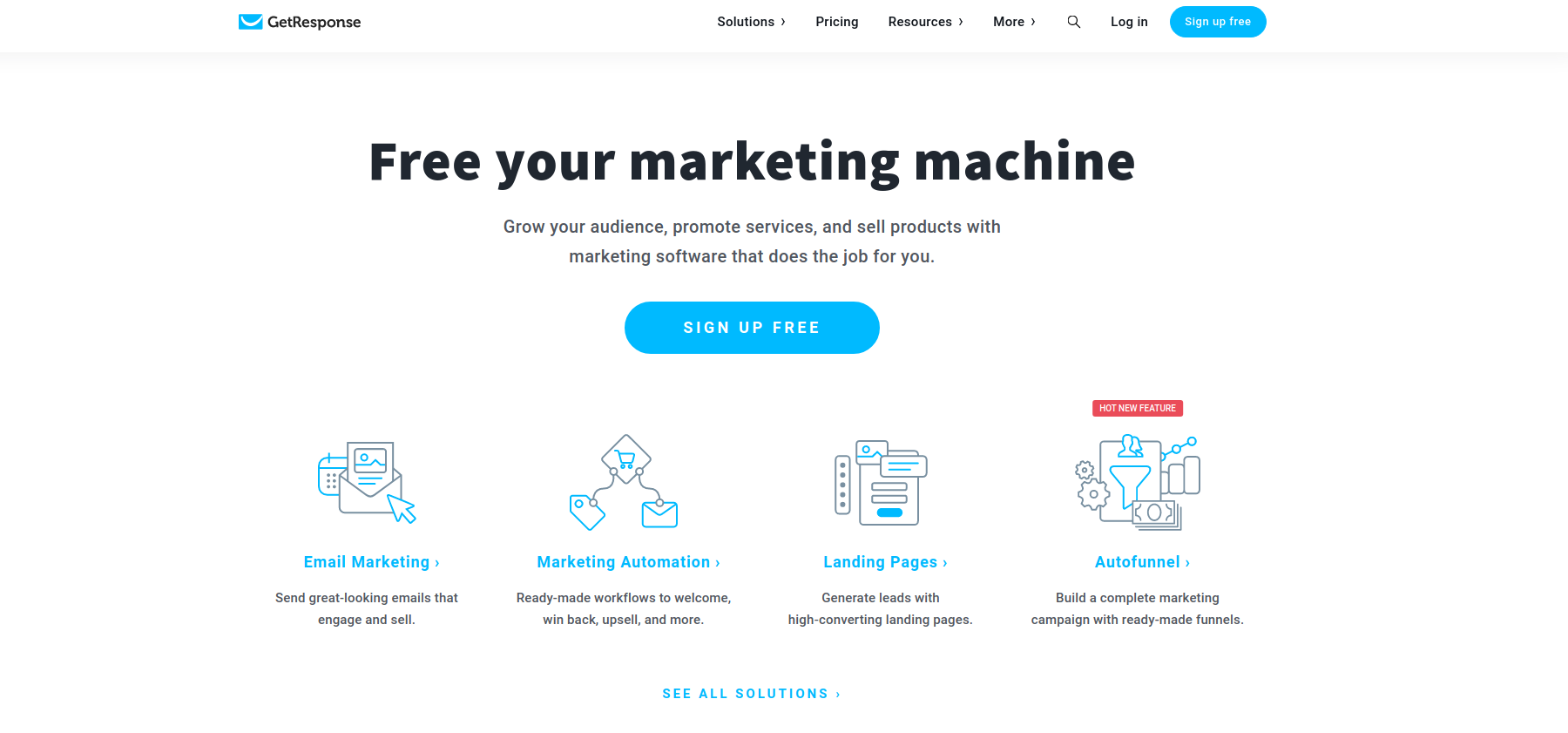 GetResponse is not just a powerful email marketing platform. It also offers marketing automation, landing pages and many educational resources. With a great user interface and powerful productivity, GetResponse helps you stand out with beautiful marketing campaigns.
Key Features of GetResponse Free Trial
GetResponse offers 30 days of full access to all functions, including unlimited sending, up to 1000 contacts, advanced testing and reporting tools and much more.
After registering for a free trial, you will be redirected to an easily manageable control panel, from where you can create newsletters, manage answering machines and view electronic intelligence data.
3. Constant Contact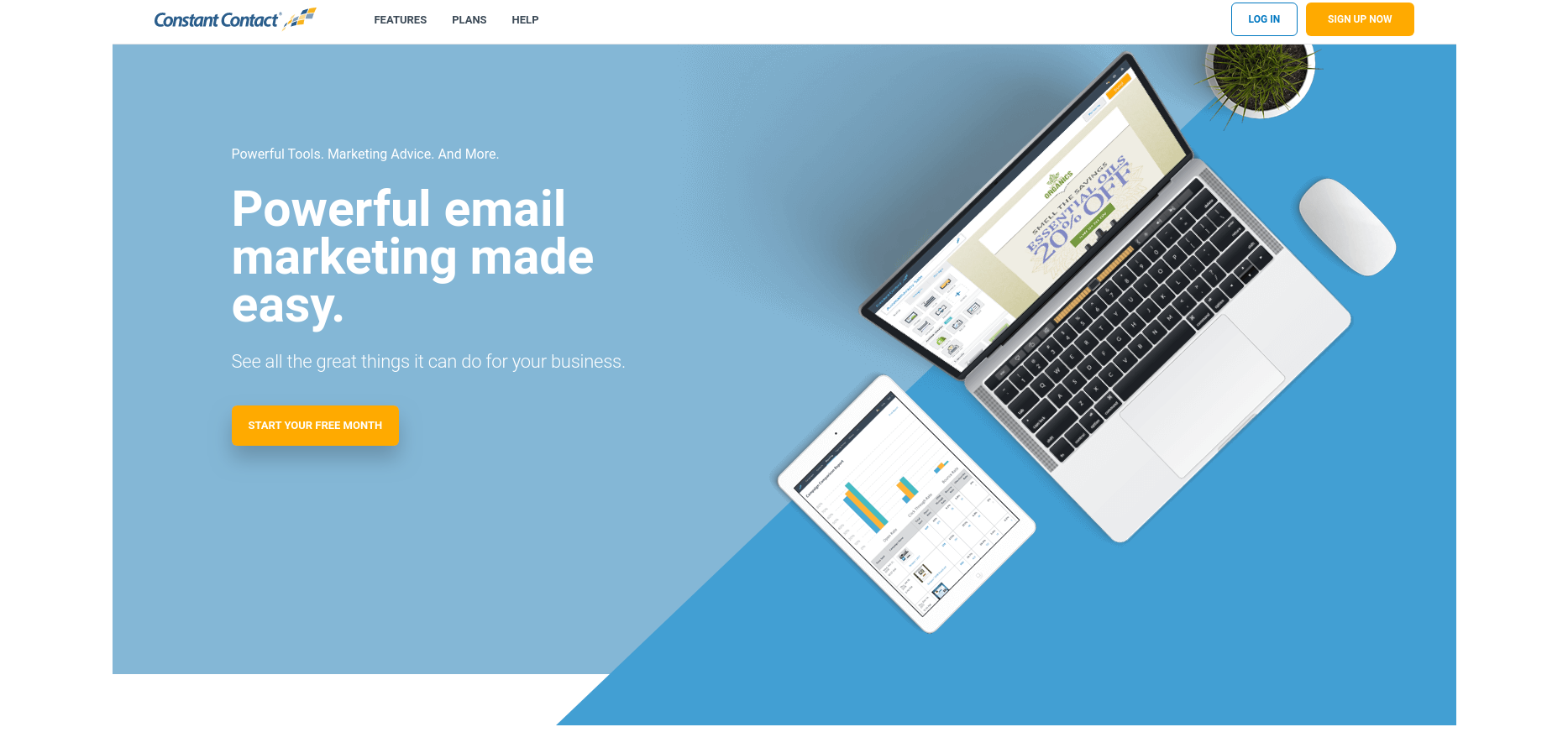 For 20 years, Constant Contact has been a major product in the email marketing software industry. The platform offers drag-and-drop email editor, hundreds of responsive email templates and real-time analytics among hundreds of other features.
Key Features of the Constant Contact Free Trial
In the free trial, you can use the full version of Constant Contact for 60 days, including intelligent contact segmentation, list creation tools, A / B testing and an unlimited number of emails.
To register for a free trial, you do not need to enter credit card details, but when registering you will be asked to take an intuitive survey for further personalization. On the Constant Contact toolbar, you get access to professionally designed templates, contact management and free support and coaching.
Note that the 60-day trial version is available only to users residing in the United States. Users from other countries will receive their first month for free when registering for a one-year plan.
4. AWeber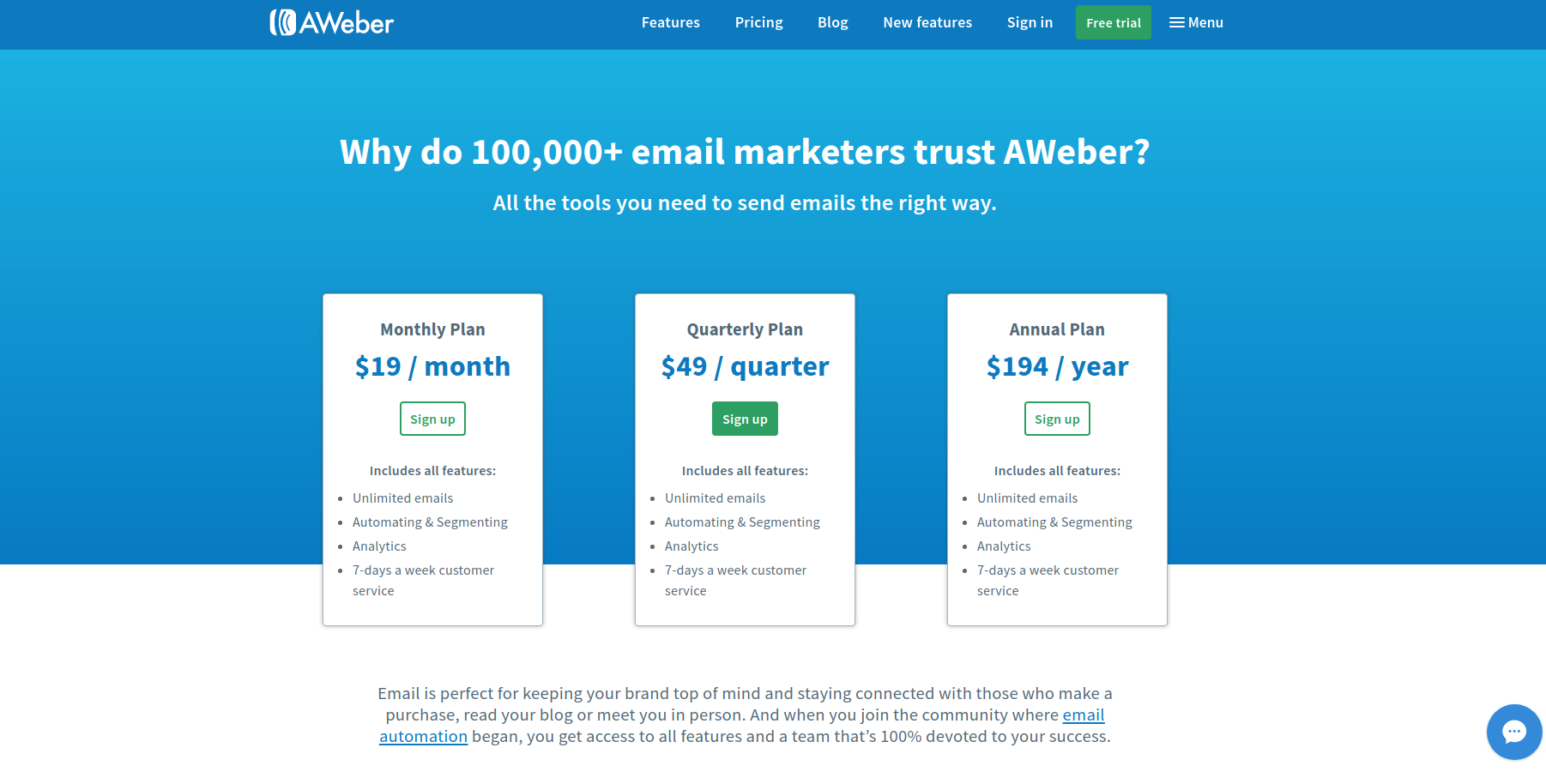 AWeber is another leading e-marketing platform for small and medium-sized businesses. AWeber boasts near-perfect deliverability, various test and reporting capabilities, and first-class technical support for all AWeber customers, including you.
Key Features of AWeber Free Trial
AWeber offers a 30-day free trial with access to all features. You can send unlimited emails to up to 500 subscribers, explore AWeber's list segmentation and tag features, and access over 6,000 images and 700 pre-designed templates.
After subscribing to a free trial (which requires a credit card), you get access to the AWeber user control panel, where you can additionally set up an account for Email marketing, import subscribers, connect integrations and view reports and statistics. AWeber also provides real-time data on the activities of subscribers and lists.
5. ActiveCampaign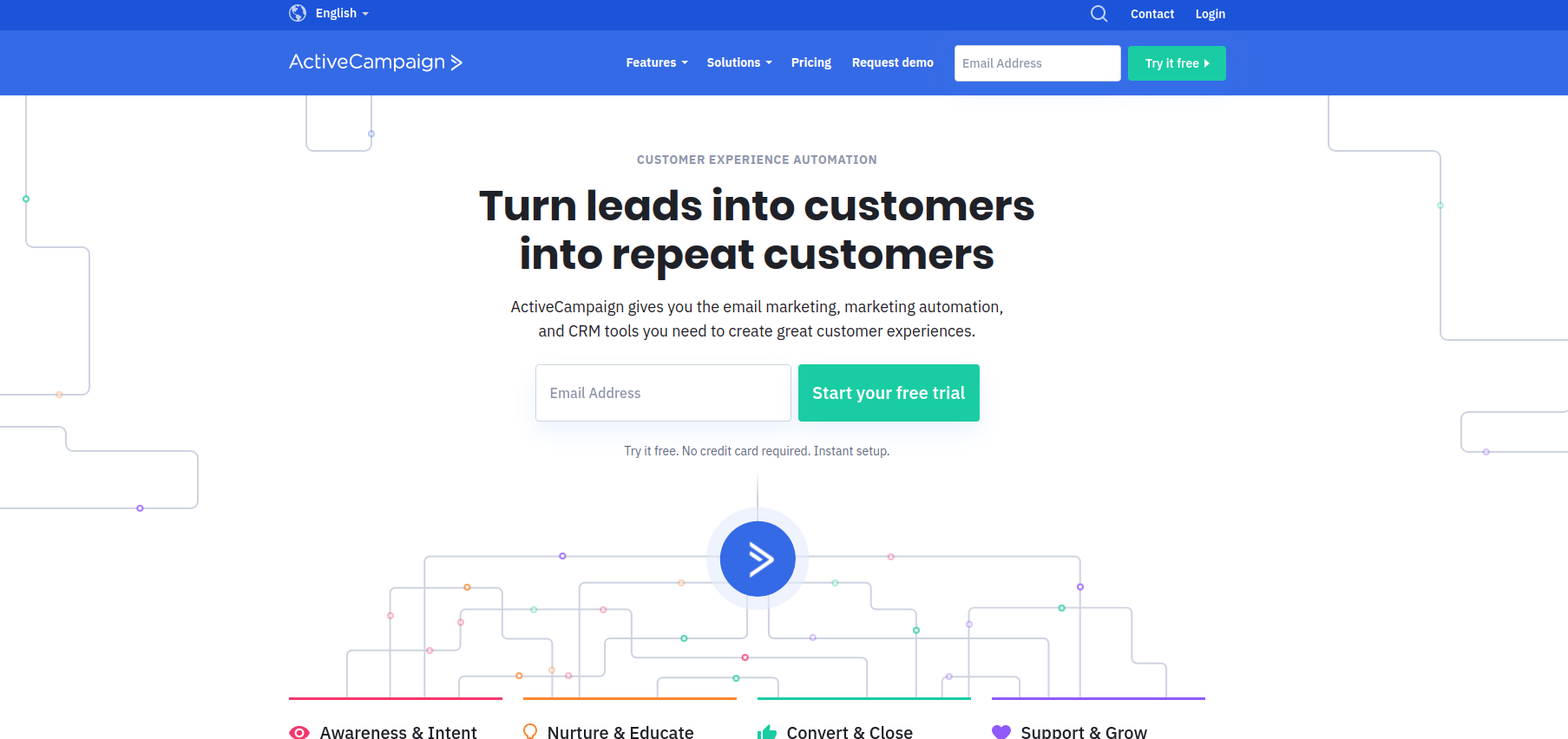 ActiveCampaign is a great email marketing platform that helps you grow your business and attract customers with various marketing and marketing automation tools. The platform offers an overview of sales and marketing activities, which makes it an excellent option for various teams and industries.
Key Features of the ActiveCampaign Free Trial
ActiveCampaign offers a 14-day trial with access to most features, such as campaign creation, template access, an automation library, and a built-in custom form builder.
With the free trial, you can personalize your email marketing by setting goals and choosing integration right on the go. In the ActiveCampaign dashboard, you can view current updates of subscriber activity, main contacts and trends, as well as active flows.
6. SendinBlue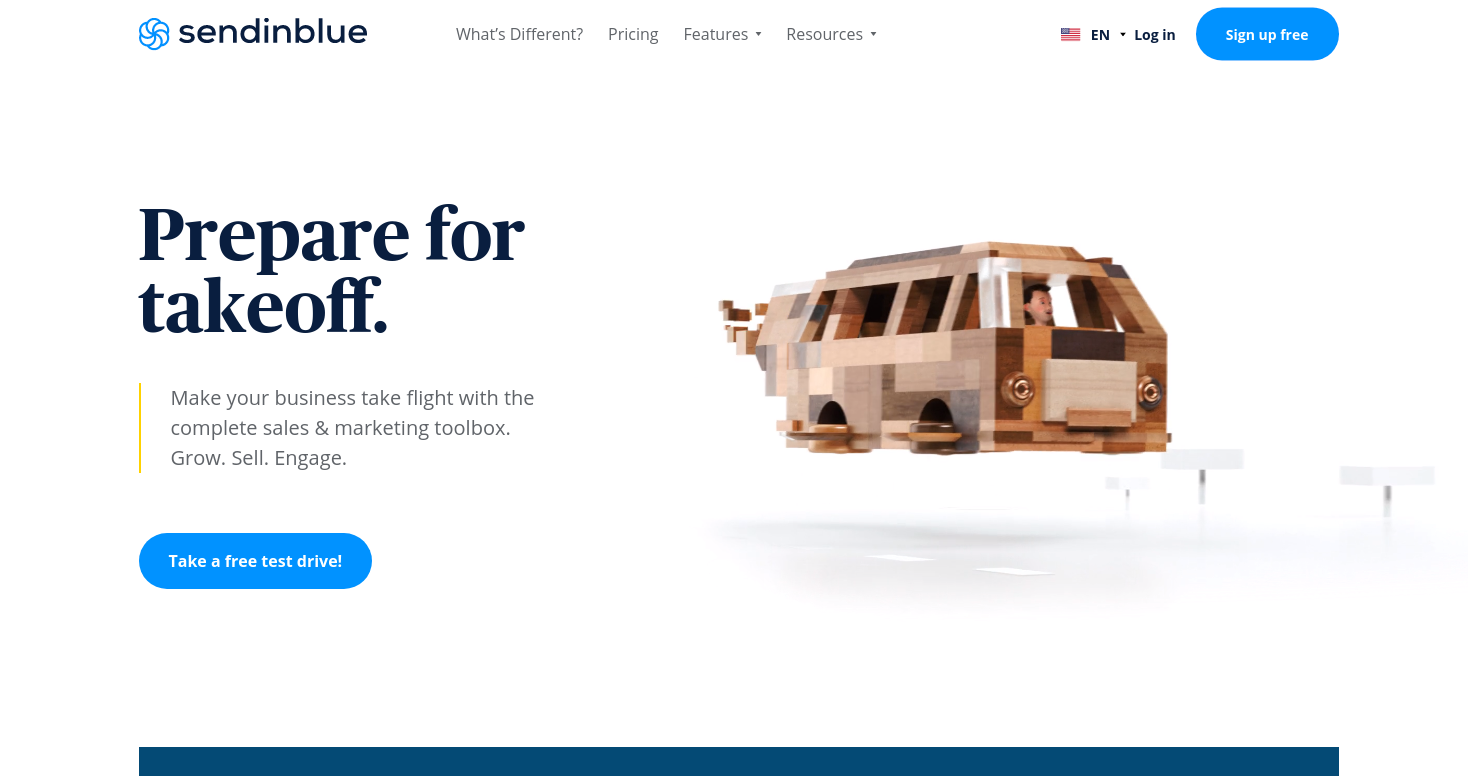 SendinBlue started as a digital agency and has since switched to providing cloud-based marketing services, such as email campaigns, automation and even SMS marketing. The platform is easy to use and compatible with hundreds of tools and integration capabilities.
Key Features of the Free SendinBlue Trial
Like Benchmark, SendinBlue offers a free plan. It does not limit the number, but allows you to send only 300 letters per day. As a free user, you only get access to high-level marketing, contact management and reporting functions.
You can customize automation workflows for up to 2,000 subscribers. You will also receive phone and chat support for 60 days, as well as full access to A / B testing, personalization and an extensive SendinBlue template library.
7. MailChimp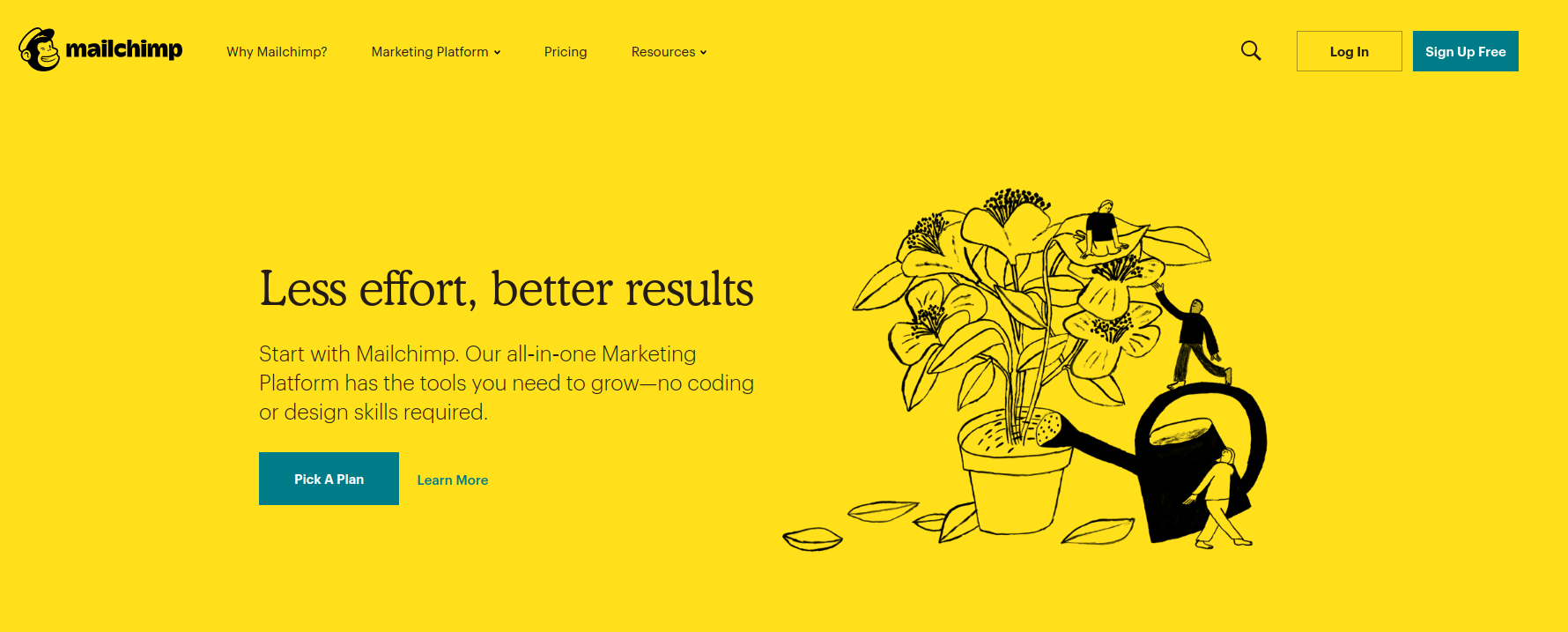 Known for its cheeky, smart branding, MailChimp is an email marketing platform with customers in more than 175 countries. With 24/7 support, extensive educational resources and a popular free plan, it is not surprising that MailChimp is well known in this market.
Key features of the free trial version of MailChimp
Like Benchmark and SendinBlue, MailChimp offers a free plan for less than 2,000 subscribers. On the free plan, you can send up to 12,000 letters per month, set up multi-user accounts and receive email and chat support during the first 30 days.
You also get access to all the features, with the exception of advanced optimization, such as time optimization, forecast demographics, and audience segmentation. If you are a paid customer, MailChimp encourages security by offering a discount on setting up two-factor authentication. In addition, discounts are provided for charitable and non-profit organizations.
Conclusion
There is a sea of small business email marketing services. All of them offer comparable solutions, but it is unlikely that one person can view, compare and try all of them. Therefore, we created the top 7 options for testing.
Each server has its own pros and cons, like any business software solution. The most important thing is to understand which service is best suited to your needs, whether it's simple campaign creation, intuitive tracking, simple collaboration or segmentation of lists and automation.
Origin post
https://websiteplanet.com